1 tag
Terrance Harden the RISD ARTIST
Meet Terrance Harden  He is a Junior at Rhode Island School of Design and he is responsible for the filming and editing of the RADISH, xReebok & xSneakerJunkies Collaboration Video  USING THREE DIMENSIONAL DIGITAL PROGRAMMING TERRANCE USES DIGTAL ANIMATION TO IMPLICITLY DESCRIBE FORMS THROUGH THE VARIATION OF COLORS, TEXTURES AND TRANSPARENCY. HIS ABILITY TO CREAT SPACE IN THE VACUUM OF...
4 tags
Reebok Shaq Attaq Release Party @Sneaker Junkies...
DJ @ObeyGoulet  Artist @Getwisenyc Alex Jorge Chris Sam Rob & Cousin  Fly Guys AI Wise #WINNING Roger Mahar & Bilar Welcome 2 Sneaker Junkies  TJ ROB TIM SHAQ ATTAQ DJ Goulet NBA JAM TOURNEY Alex  Ashton Camera man #2 from RISD came thru clutch!  Wise Terrance the Camera man from RISD keeping it real! Thanks bro RED BULL...
5 tags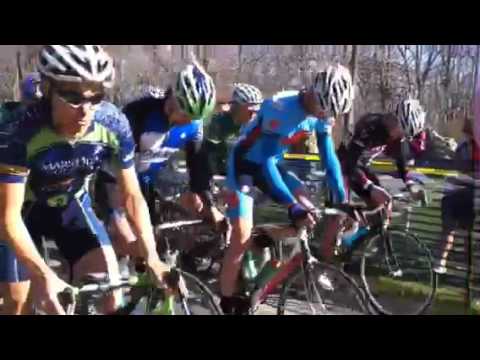 4 tags
Who Painted the RADISH TRUCK?
OTIS GRAY "SCULPTURE" 14 A.K.A. The Handy Man  Shout out to Mr. Gray for painting the truck and finishing it regardless of the  90 degree weather in the summer. This guy has an amazing work ethic and he should be honored. Not only did he paint the truck he cut all the metal and also rebuilt the floor of the truck with stainless steal. Otis installed the window and...
7 tags
5 tags
REEBOK CLASSIC #SHAQATTAQ FLYER x13
Submit your name to info@sneakerjunkies to have a fair shot at the sneaker raffle ! Also feel free to reach out to them if you have any questions?  RADISH is catering the event however we will also be open to the public feel free to come check out our NEW MENU & NEW PRICES!
Truck Stop to benefit the R.I. Community Food Bank
We will be participating in the EAT DRINK RI FESTIVAL x13! The RI Community Food Bank is partnering with Eat Drink RI to host this event as part of the EAT DRINK RI FESTIVAL WEEKEND. This amazing evening, celebrating the Food Truck phenomenon that has hit the nation and featuring the incredible talent of some of RI'S greatest food truck chefs. All proceeds support the Food Bank's...
2 tags
RADISH & WILDCAT WAHOO x13
RADISH will be attending WILDCAT WAHOO this year. We haven't received the flyer yet however as soon as we do we will share it with everyone. We look forward to finally getting a chance to bring the truck back on campus its been a while. We didn't just disappear we had some business to take care of I hope everyone understands.  Stay Tuned 
9 tags
The Return Of RADISH / Season 2 / x13
So if you're thinking like the rest of the community you must be wondering WHERE IS RADISH. Well we are a student owned and operated business and we tried our best to manage running the truck full time & staying on top of our grades. However this turned out to be extremely challenging and considering our education is our biggest investment we choose to focus on our grades.  The good...
5 tags
Keith Haring Foundation X Reebok Global Launch...
1 tag
1 tag
INCREASE YOUR THREAD COUNT FOR A CAUSE
From Providence to Boston.  RADISH will be catering the Keith Haring and Reebok Exclusive Event in Association with Bodega. Reebok is introducing an exciting and unique collaboration with the Keith Haring Foundation that will bring the late artist's bold graffiti-influenced artwork to signature Reebok Classic footwear. We will see Haring's well-known icons – the antic Everyman, Barking...
6 tags
TALK OF THE TOWN "Hope Artiste Village is home to Largest Farmers Market in RI" - (RADISH) The Pawtucket Wintertime Farmers Market will be open on  Saturday December 29th from 9am-1pm. Fill your dinner table with fresh food and shop for local goodies throughout the Holidays! "Local food In every season. The Chickens are still laying eggs. The salad greens are so leafy and crisp. The...
9 tags
Local Artist
Lauryn Welch is a twenty-something painter and mail artist hailing from Hancock, New Hampshire. She is currently a sophomore studying painting at Rhode Island School of Design, and has an interest in vision and color theory. If you are interested in buying one of her paintings or prints, you can find some of her work for sale on Chromaclysmic on Etsy as well as items from other projects not...
7 tags
Support your Local Farmer and join the Farmer-Fizz-Movement! Interested in learning about where your LOCAL WINES comes from visit Campus Fine Wines @ 127 Brook Street of-course in Providence RI 02906. Follow this movement on Twitter @campusfinewines
7 tags
9 tags
Ok so its the middle of the week and Providence is ghost town when us college students go back home. With all this free time the RADISH Team has been able to do some research on local shops. FarmStead seems to be a popular hang out spot for the locals. Our advice is if your having a New Years Eve Party at your house stop by Farm Stead to pick up some artisan cheese and house...
4 tags
9 tags
8 tags
9 tags
9 tags
6 tags
The RADISH team would like to wish everyone a very happy Thanksgiving! We are grateful for our followers and loyal customers :] You keep us going and we couldn't be happier.  Thank you!!
9 tags
12 tags
9 tags
9 tags
10 tags
8 tags
9 tags
7 tags
10 tags
9 tags
7 tags
8 tags
9 tags
9 tags
6 tags
1 tag
The RADISH team hopes everyone is safe from Hurricane Sandy.  
5 tags
8 tags
7 tags
12 tags
7 tags
10 tags